Dundee Community Schools offers 403(b) plans as a payroll deduction option. Due to the complexity of the IRS regulations and related paperwork a third party handles the administration of these plans. If you are interested in becoming involved in this program go to TSA Consulting Group.
Director of Special Education
Welcome to the Technology Department!
We are committed to providing the best and most current technology to our staff and students. Thanks to the County-Wide Technology Millage, we have a range of devices from traditional desktops to mobile devices such as iPad and Chromebooks and can provide students with access to a wide set of programs and websites that enhance learning and comprehension, that by graduation time, prepare them for real-world applications.
Quick links

The Dundee Community Schools' Transportation Department is contracted through Auxilio.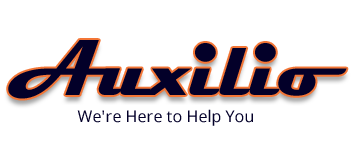 The Dundee Community Schools' Custodial Department is operated by Auxilio Services Group.
| Name | Building | Position |
| --- | --- | --- |
| Darrell Eaton | Dundee Community Schools | Custodial Supervisor |
| Vickie Fugate | Dundee Community Schools | Night Custodial Supervisor |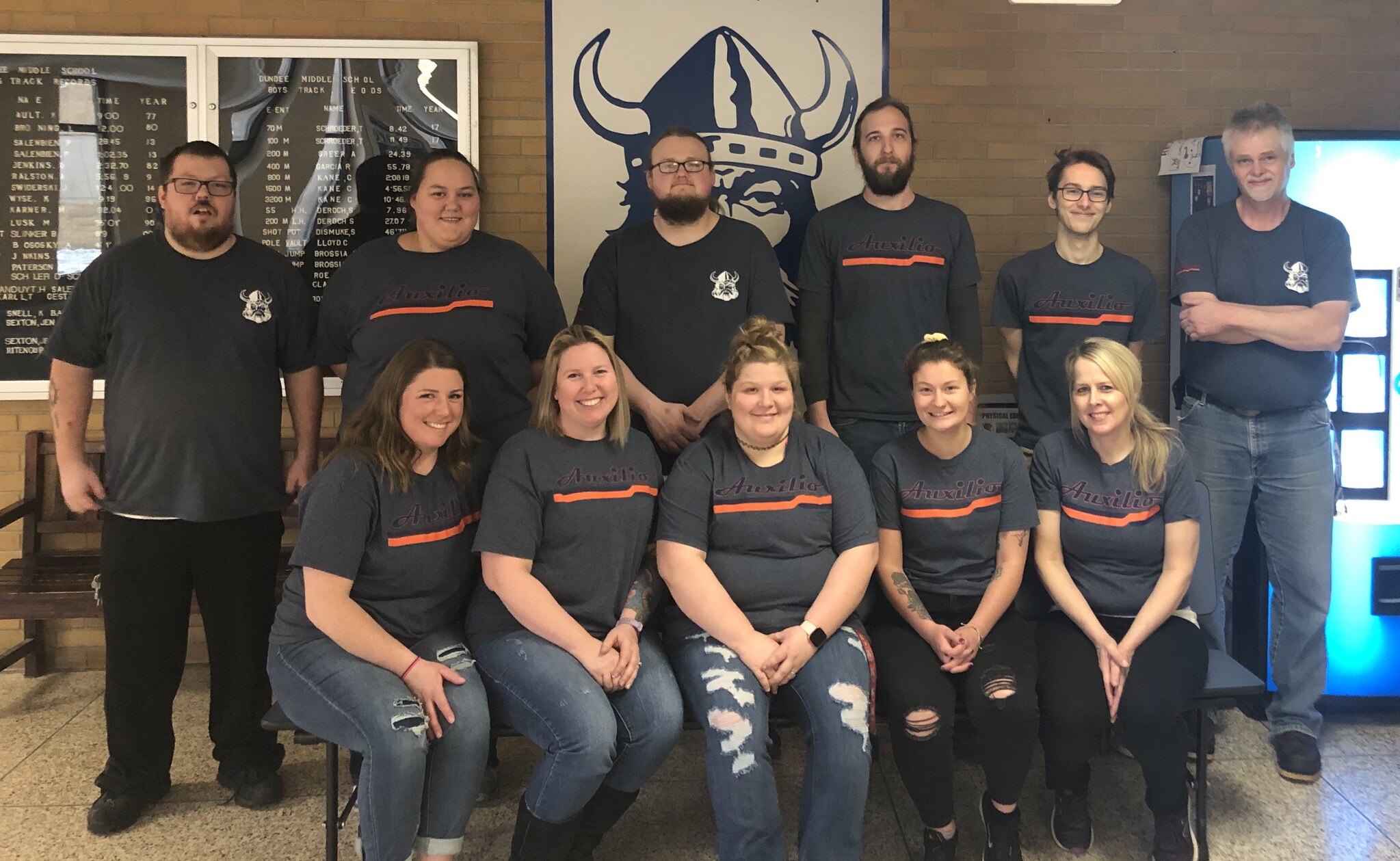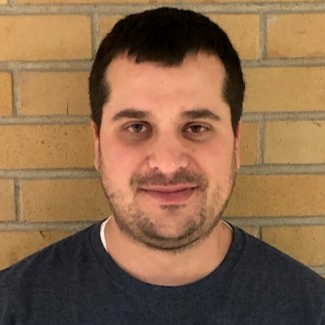 Night Custodial Supervisor
Dundee Community Schools Facilities
Under the supervision of the Superintendent, the Maintenance Department is responsible for the maintenance of four school buildings and adjoining grounds. Our role is to provide a safe, secure, structurally sound, and adequately maintained learning environment.
Our maintenance staff is responsible for the maintenance and care of our buildings, playgrounds, natatoriums and athletic fields. When situations require the need to hire outside contractors, we utilize local and Michigan based contractors and vendors as much as possible.
The maintenance department relies on maintenance staff to complete most repairs and improvements in-house including:
maintaining equipment in classrooms, bathrooms and hallways

servicing district HVAC systems

changing air handler filters

sidewalk snow removal and salting

grounds work

LED lighting upgrades

daily pool testing and monitoring
The maintenance department works closely with our contracted service providers for lawn, snow and custodial services to ensure a safe and comfortable learning environment for students and staff.
We have completed several bond-funded projects to improve the safety and security of our facilities and implemented an online asset management program to streamline our work order system and to efficiently manage preventative and reactive maintenance.
This plan applies to the following school facilities:

Curriculum
Dundee Community Schools sets extremely high standards and expectations for all students. As part of our strategic plan, our district is in the process of creating and publishing curriculum maps to ensure the highest quality of teaching and learning.
Below are links to Michigan's Academic Standards that our schools follow. Teachers implement the standards into dynamic lessons balanced with technology integration and project-based learning.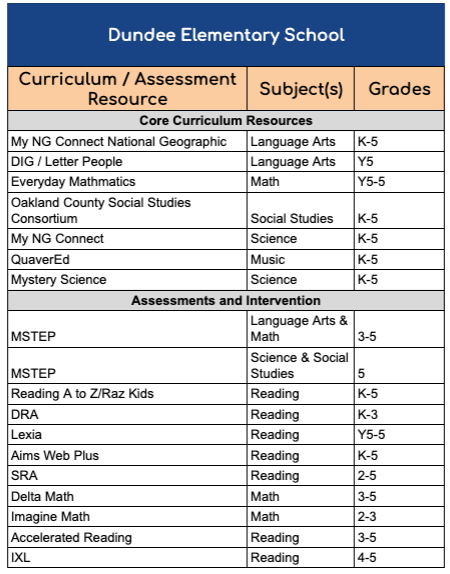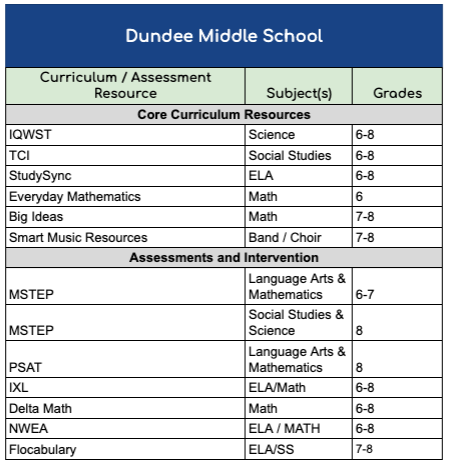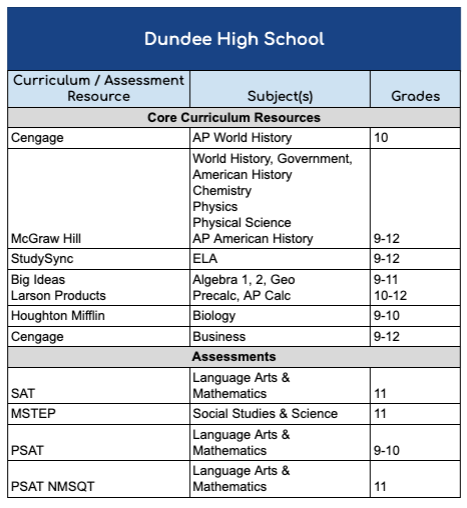 Process For Curriculum Development and Selection of Materials